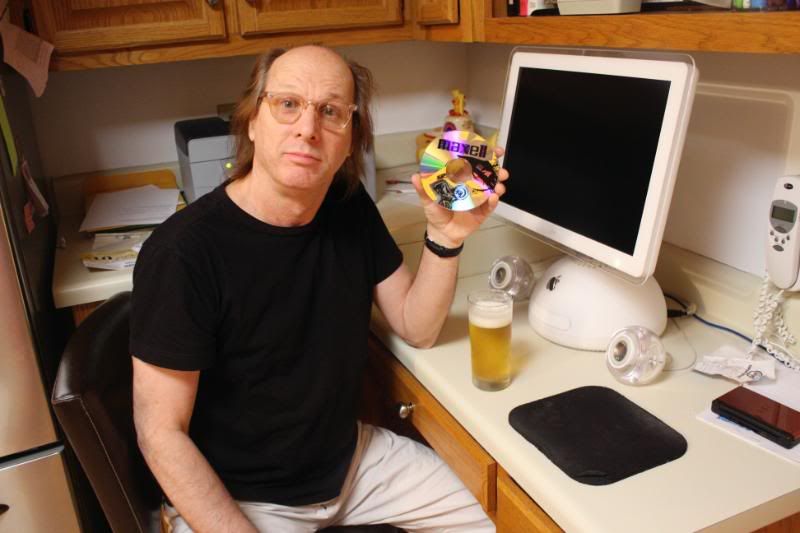 That's the photo I snapped after we burned a CD of our first rough mix (which is comprised just of the basic tracks - mostly live - recorded over the six-day period). Notice the blacked out Max-ll and the celebratory beer.
After the photo op, I pivoted on my heels 180 degrees (to the stove) and immediately started making a triumphant curry - Chicken Tikka Masala and Vegan Vegetable Masala accompanied by Basmati Rice and...
Apple Walnut Chutney: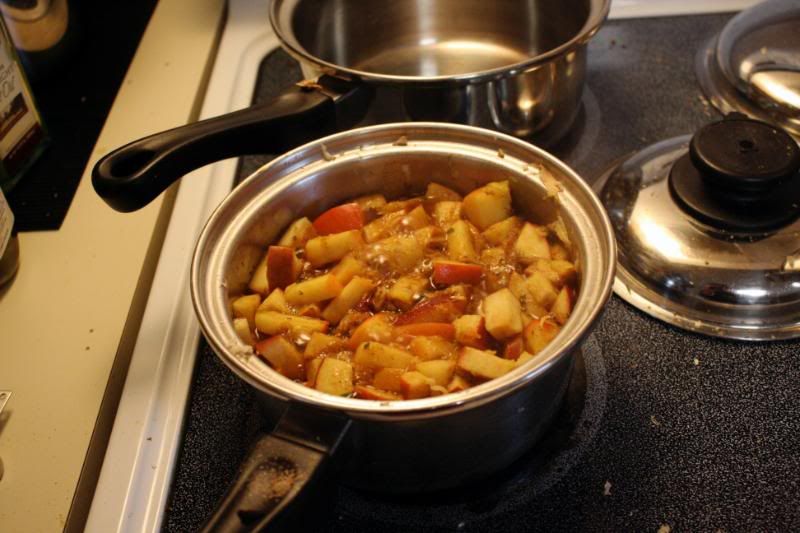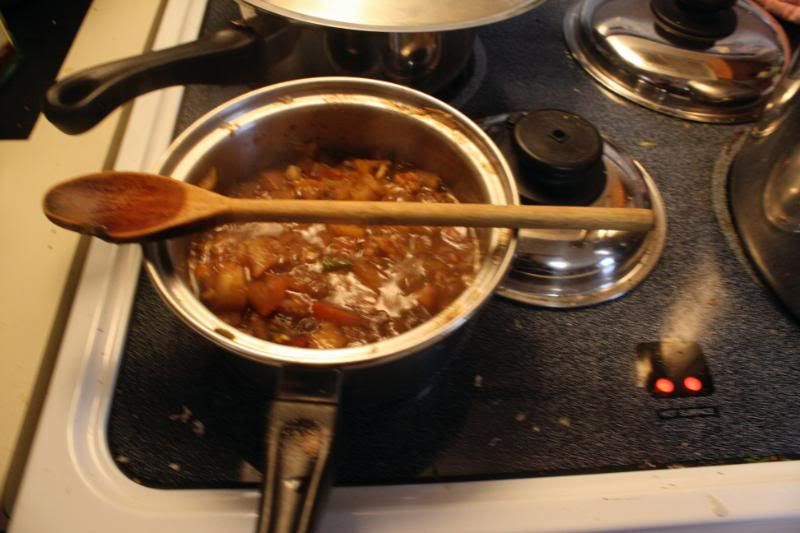 The Vegetable Curry:
In a dry pot or pan, toast the Spice Blend (mine is a super secret mix of Coriander, Cumin, Cardamom, and other spices):
Make a paste with this and minced aromatics (Garlic, Ginger, Chiles, and Tomato Paste):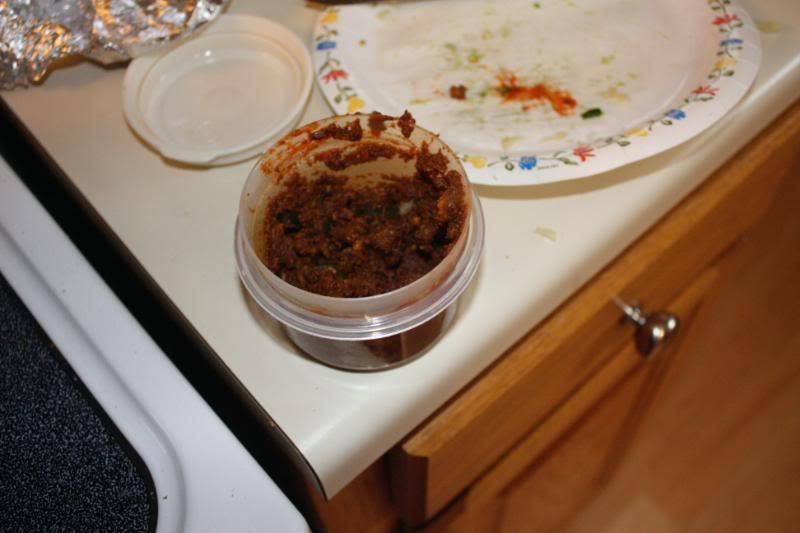 In the same large pot heat oil over medium high heat. Add 2 cups each diced onions and potatoes:
After 10 minutes (or nicely browned), add the paste. Saute for about a minute - your nostrils should be filled with the lovely smells of your favorite curry house. Add 1/2 head of chopped cauliflower and toss to coat. Cook 2 minutes further, then add 2 cups pureed tomatoes, salt and 1 1/2 cups water.: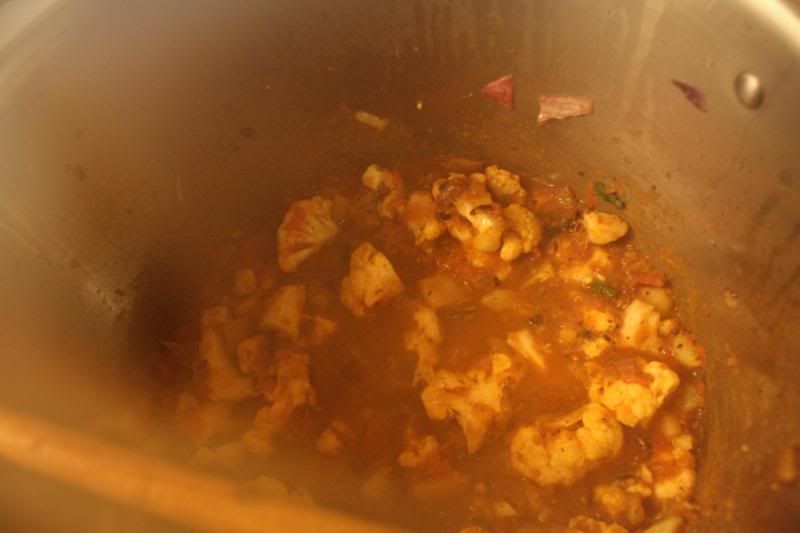 Scrape the bottom of pan to release the frond (all of the delectable browned bits). Cover, reduce heat to medium and cook 10-15 minutes, or until the veggies are tender.
Add 8 oz frozen peas, a 15 oz can of chickpeas (drained and rinsed) and 1/4 -1/2 cup coconut milk (as needed to create desired consistency). Taste and add salt if necessary. Squeeze over some lime juice, add some chopped cilantro, and voila: Vegan Vegetable Curry:
Now for the carnivores: Chicken Tikka Masala (recipe developed from Cook's Illustrated, so I'm not posting exact measurements or all of the ingredients):
Marinate some chicken breast in the seasoned yogurt mixture for 30-60 minutes: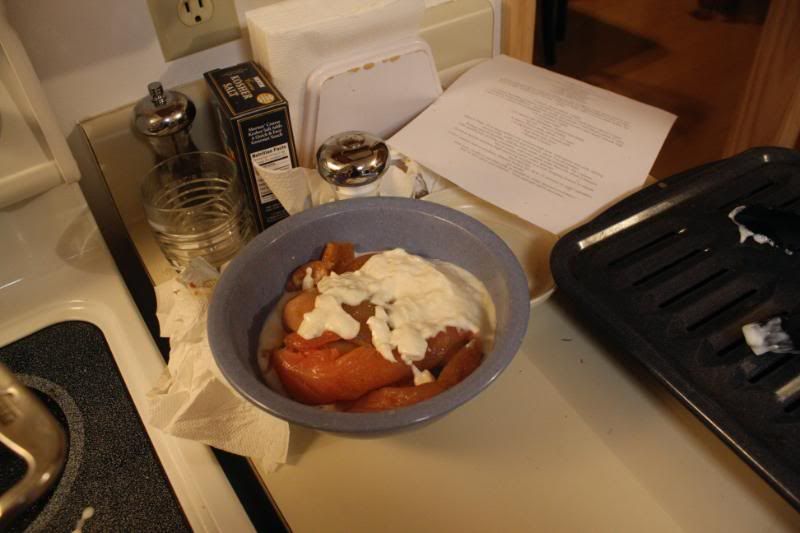 Meanwhile make (or in my case, re-heat masala sauce - I made it the night before to give the flavors a chance to marry). Place on a broiler pan, broil on high for 5-9 minutes, flip and broil another 5-9 minutes, or until spotted borwn and cooked through: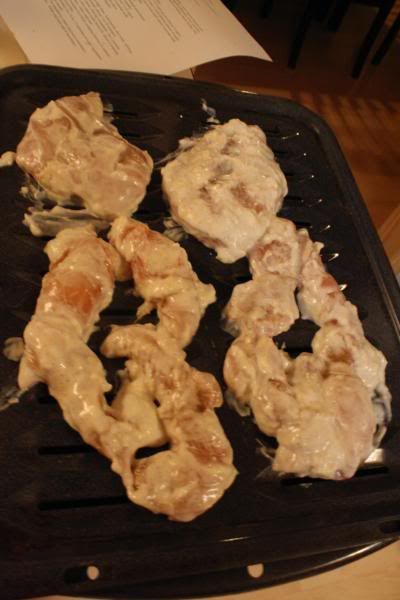 Let rest 5 minutes, and chop into bite sized pieces: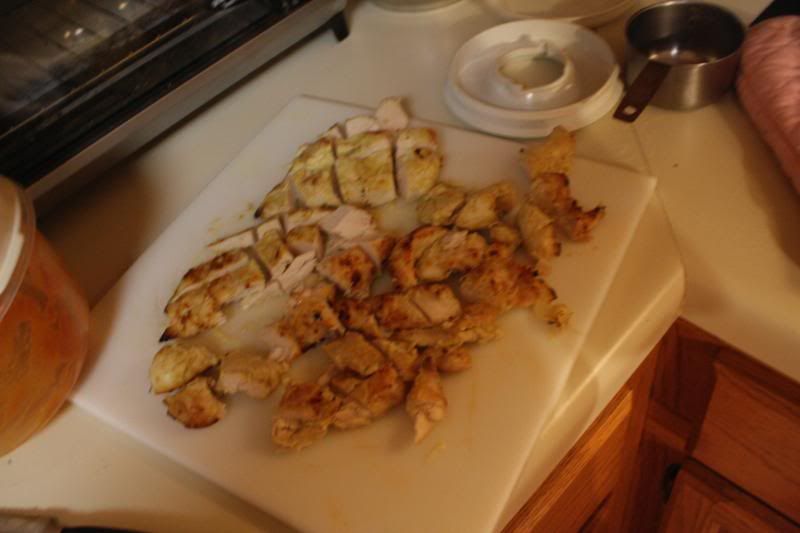 Add to sauce, and serve immediately. Here you see it plated family style: The Chicken's on the left, veggies on the right, some steamed basmati rice in the middle: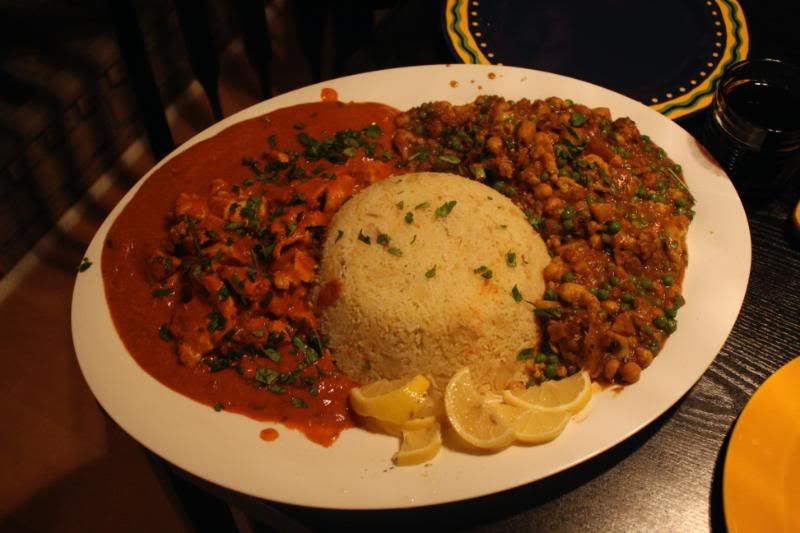 Topped with Apple Chutney, washed down with ice cold beer and strawberry-cardamom lassis - it was enjoyed immensely!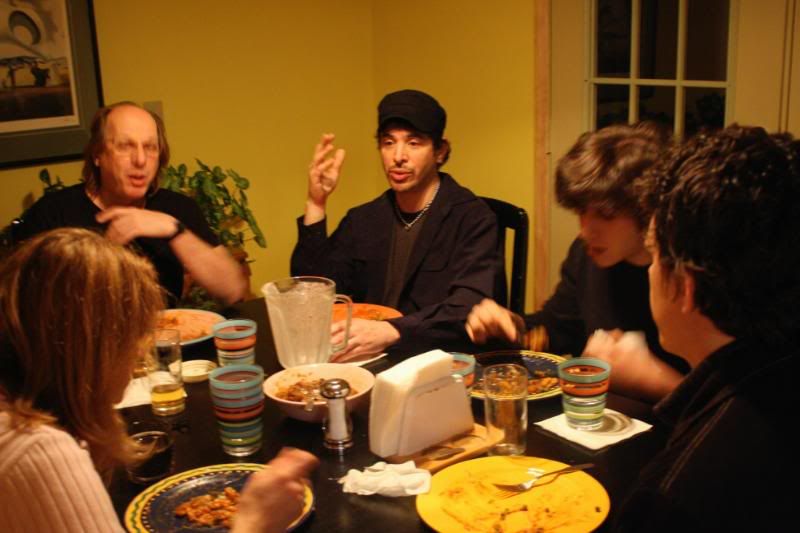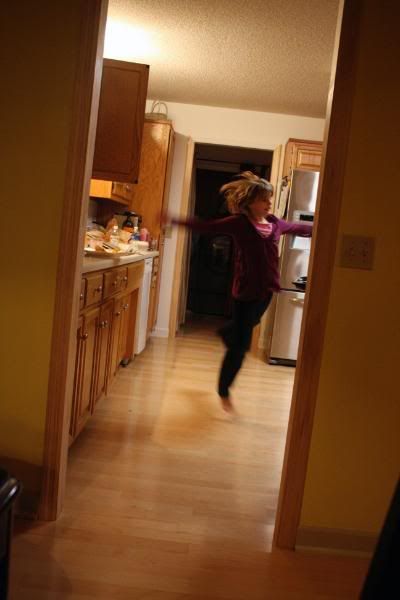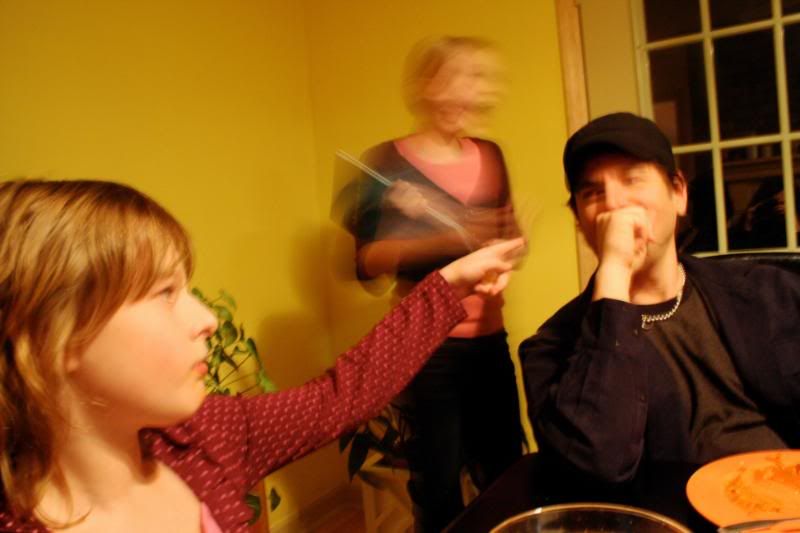 I even caught Ade going back for thirds: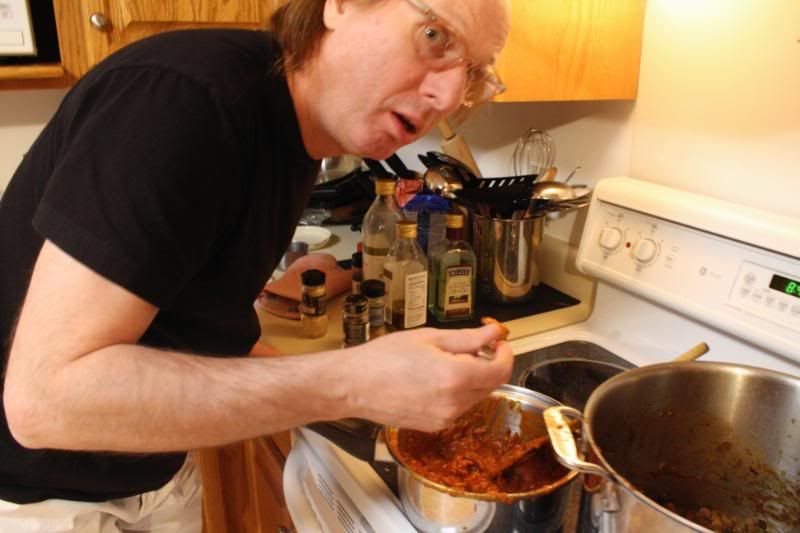 Adrian is left now to record any overdubs, and mix with Saul sans us Slicks.
Namaste.